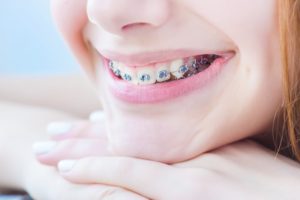 If you've been told that you need orthodontic treatment, you've inevitably wondered if there's a cheaper option than metal braces or Invisalign. A simple Internet search will result in hundreds of tutorials on how to straighten your teeth with superglue, rubber and hair bands, floss and even paper clips. Vloggers promise ways to fix your smile at home and at a fraction of the normal cost. If this sounds too good to be true, you're right — DIY braces can actually cause further damage to your teeth. In this post, your dentist explains why you should always leave dental work to the professionals.
What Will DIY Braces Actually Do to My Teeth?
DIY braces and other at-home straightening kits often use materials that are neither sterile nor medical-grade. This leaves you open to both infections and further tooth shifting. The following are a few risks of using DIY braces.
Tooth Loss
Using rubber bands or other tight materials for your DIY braces can restrict the blood flow to your teeth, cutting them off from their necessary circulation. This can destroy your teeth at their roots and may result in them needing to be pulled.
Infection
Because you are using unsanitary materials, it is extremely easy to develop an infection with DIY braces. The materials can cut into your gums and tissues, resulting in open sores. Left untreated, a gum infection can result in gingivitis and periodontitis. These diseases can cause oral bleeding, tissue damage, tooth loss and even increase your risk of heart disease.
Speech Alteration
Without the expertise and oversight of an orthodontist, your braces can affect your entire mouth. Teeth that you didn't mean to move can shift out of place. As a result, your upper and lower jaw may not fit together anymore, affecting your ability to chew and speak properly. An impediment such as a lisp or even apraxia of speech (which affects how your brain processes speech movements) can occur.
Financial Setback
Even if you successfully move the desired teeth, the results will likely not last because quick adjustments have a greater chance of shifting back. This means you'll still require professionaltreatment, possibly alongside other dental repairs. If you have teeth pulled as a result of DIY braces, the costly replacement procedures like implants or dentures may need to be repeated multiple times. Surgery to address an infection and bone loss is even more expensive.
While DIY braces are marketed as a cheaper option, they can cost you much more than professional braces would in the long run. Irreversible damage and full-body health effects are a serious possibility. As you should with any medical treatment, leave your teeth straightening to the professionals.
About the Author
At Dental Partners of Newburyport, Dr. St. Clair offers a wide range of services to fit the needs of every patient. With over twenty years of experience, he is committed to staying up to date with the latest dental advancements. Dr. St. Clair offers the cosmetically appealing Invisalign treatment for straightening teeth. If you have further questions about orthodontic treatments, he can be contacted through his website or at 978-465-5358.