Now Serving Salisbury, MA Dental Patients!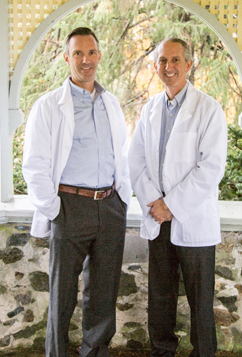 If you want to keep your pearly whites sparkling, visiting a dentist regularly is essential. For patients in Newburyport, Salisbury, and all surrounding communities, the Dental Partners of Newburyport offer a wide range of dental services in one convenient location with a variety of office hours to fit even the busiest schedules. Most importantly, our dentists and staff members offer gentle, compassionate dentistry services that put you at the center of your own dental care plan where you belong. We truly go above and beyond to ensure that you feel right at home. Whether you're new to the area or looking for a dental office to call home, contact our Newburyport dentistry practice today. One of our friendly team members will be happy to answer your questions, schedule an appointment, and help you through our new patient process.
Convenient Location
Dental Partners of Newburyport is conveniently located at 194 High Street in Newburyport. From Salisbury, we're less than five miles away straight south on Highway 1/Bridge Road/Newburyport Turnpike. Take a left on Beach Road. Our office is one block ahead on the right at the corner of Beach Road and High Street.
Flexible Scheduling
To make it easy to schedule dental visits for the family, we offer a wide range of appointment times to fit every family's busy daily schedules. We're available on Tuesday through Thursday from 8 am to 6 pm and Friday from 8 am to 1 pm. Please feel free to talk to us about scheduling appointments for the whole family on the same day.
Our Mission is to Make You Smile
Our office operates under a simple motto, "Would I do it on me?" It's a dental-centered version of the golden rule. What it means is that we never recommend treatments for our patients that we wouldn't use on our own smile. It's that simple, but it guarantees our patients know they will always receive the best possible treatments, using the highest quality care, from the gentlest, well trained team.
Comprehensive Dental Care
With a team of skilled experts, we're about to provide a wide array of dentistry services. From the simplest preventive dentistry services to the most advanced dental care, we're here to help. Some of the dental services we provide include:
Preventive dentistry – we focus on preventive care to keep your smile whole and healthy including regular dental checkups, teeth cleaning, oral cancer screenings, and dental sealants.
Restorative dentistry – when smiles are damaged, we offer a wide range of services to renew oral health and repair the damage from tooth-colored fillings to dental implant supported tooth replacement.
Cosmetic dentistry – every patient deserves a beautiful smile they'll be proud to share, and with a variety services like teeth whitening and porcelain veneers, we can create your dream smile.
Advanced dentistry – we also offer advanced periodontal therapies to treat gum disease and custom oral appliances for sleep apnea sufferers as well as a wide range of advanced dentistry services to make sure patients look and feel their best.