New Newburyport Patients
What to Expect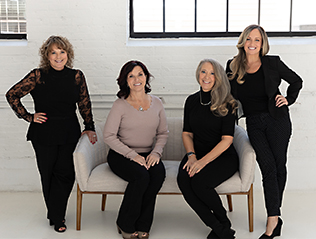 By understanding what to expect at their first visit, patients are able to relax and feel more confident from the moment they walk through the door. In addition to information about our services and treatment options found throughout the site, our new patient information page provides patients necessary information regarding insurance, financing, and more.
Patient Portal
Our convenient patient portal is available for current patients. View your invoices, pay your bill, complete new patient forms, and keep your family's contact information up-to-date — all online!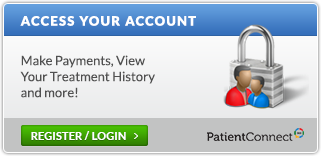 Patient Forms
Before your first appointment, we invite you to download and complete our new patient registration forms. This allows us to get you into our patient areas quicker and reduces the hassle of completing forms in our waiting area. Simply click the link below to get started.
Patient Questionnaire Health History Form Privacy Practices Office Policy Covid-19 Screening Patient Guidelines
Appointments
We know every patients has choices when it comes to selecting a dentist in Newburyport, MA, and one way we make the choice easier for patients is be offering maximum convenience. That starts with our simple, online appointment request.
If you're unable to keep your scheduled appointment date or time, contact us as soon as possible so we can offer your treatment time to our other valued patients. We request 48 hours' notice for any appointment change. It is our policy to charge a fee for any appointment that breaks these criteria. A broken appointment is one that you either do not show up for or do not cancel prior to 48 hours of your scheduled appointment. If your appointment was scheduled for a Monday you must cancel your appointment by Thursday of the preceding week, as we do not have office hours Friday. We do not accept cancellations left on our answering machine. Such policies are standard practice for health care providers who work one-on-one with patients.
Insurance
We accept most PPO insurance plans. Contact our office to verify acceptance of your plan. Dental Partners of Newburyport does not participate in HMOs, but we are happy to process and file insurance claims to maximize your benefits. As long as your insurance policy allows you to choose your dental practice, we're happy to process your paperwork. Contact our financial coordinator if you would like more details.
Patients with Dental Insurance
We attempt to give an accurate estimate of insurance coverage. However, it is your responsibility to understand specific insurance plans and benefits. The amount not covered by your insurance is payable in full at the time of service. If your insurance company fails to forward payment within 30 days of treatment, the responsibility for payment becomes yours.
Payment Options
Cash
Personal Checks
Visa, Mastercard, Discover, American Express
Care Credit
Financial Policies
In order to provide the highest quality care for every payment, it is essential that we collect patients' out of pocket payments at the time of service. We do our utmost to ensure patients fully understand their payment obligations before treatment begins. If you ever have questions or concerns about financing care, contact our treatment coordinator right away. We are also happy to work with CareCredit, a third party health and dental care financier, to offer patients affordable payment plans.
Your Healthcare Credit Card
CareCredit is a credit line exclusively for healthcare services. CareCredit offers low and no interest payment plans for qualified patients. Learn more by visiting CareCredit.com or contacting our office. Ready to apply? Apply online for your CareCredit card today.
We do offer some in-office financing for certain cases, but we are unable to carry balances over 30 days. Finance and repeat billing charges are applied to all overdue accounts. Please feel free to ask any questions you may have about our policy.