Meet E. Charles Beliveau, DDS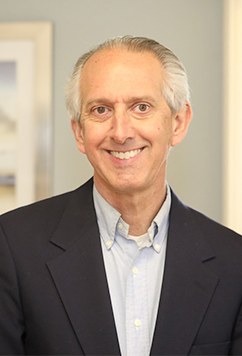 Dr. Beliveau is a native of North Andover, MA and graduated from North Andover High School in 1978. He attended Saint Michael's College in Winooski, Vermont and graduated with a Bachelor's Degree in Biology. Dr. Beliveau went on to attend the University Of Maryland School Of Dentistry, the first of its kind and the oldest dental program in the world.
After graduating, Dr. Beliveau returned to North Andover and joined his father's practice. In 2006, Dr. Beliveau opened his own state of the art practice, also in North Andover. In 2008, he and his business partner and friend, J. Peter St. Clair, DMD, purchased an existing practice in Newburyport, MA and created "Dental Partners of Newburyport."
Since graduating from Dental School, Dr. Beliveau has immersed himself in continuing education and he considers himself fortunate to have trained with some of the "Masters of Dentistry." Dr. Peter E. Dawson, the faculty at the Pankey Institute and Dr. Frank Spear are all considered to be the most influential and groundbreaking dentists of all time. These great dentists have formed the cornerstones of Dr. Beliveau's approach to dentistry.
Dr. Beliveau and his wife Susan live in West Newbury with their two children, three dogs and two horses. In their free time, they enjoy traveling and attending their children's sporting events.
For more information, please see my other website: www.beliveaudental.com
More to Explore