Newburyport Preventive Dentistry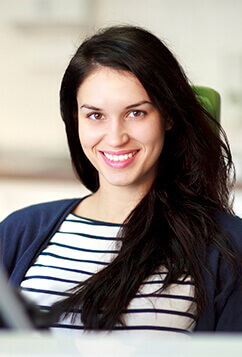 Many patients don't make the time to visit the dentist unless they experience tooth decay or dental damage. While any dental practitioner is happy to repair patients' smiles, we'd prefer to help them maintain their oral health with preventive dentistry appointments. Twice a year dental checkups and professional teeth cleanings allow us to diagnose and treat oral health concerns in their earliest stages in order to keep natural smiles healthy and beautiful for a lifetime. Dr. Peter St. Clair, Dr. Charles Beliveau, and the Dental Partners of Newburyport welcome patients from West Newbury, Salisbury, and surrounding communities to contact us with questions or concerns.
Oral Hygiene & Professional Cleanings
Daily at-home brushing and flossing are essential to maintaining dental health, but even the most thorough oral hygiene routine can miss difficult to access areas. That's where our skilled hygienists come in. Not only can we help you perfect your at-home dental care, we also remove bacteria and plaque from even the most difficult areas to clean. Twice a year professional teeth cleanings make it possible for patients to keep their smiles healthy and beautiful year round.
Six-Month Status Exams
Regular visits to Dental Partners of Newburyport allow us the opportunity to understand the current status of your smile, evaluate potential dental health needs, answer questions, and offer treatment recommendations. This all begins with high definition digital imaging that allows us to diagnose tooth decay and other oral health concerns in their earliest stages. We also take time to measure the depth of gum tissue pockets (the space between teeth and gums) in order to diagnose periodontal disease in the early stages. The dental exam also includes screenings for bruxism (teeth grinding and clenching), TMJ disorder, and oral cancer. We demonstrate best practices in at-home oral hygiene and make product recommendations. We welcome patients to bring their children to our office for dental care, and we offer several treatment options geared toward developing smiles including dental sealants and fluoride treatments.
Nightguards to Treat Bruxism
Patients who grind and clench their teeth unconsciously may suffer from an oral health issue known as bruxism. This nighttime teeth grinding and clenching may seem harmless, but overtime, bruxism leads to worn down tooth enamel, chips, and cracks. Luckily, our team offers custom crafted nightguards to protect teeth from the potential hazards of bruxism. There are several different types of nightguards available, and we'll demonstrate each option and help you find the right solution to protect your smile.
Digital X-Rays
At Dental Partners of Newburyport, we're happy to offer digital X-rays as a significantly improved diagnostic tool when compared to traditional film. Instead of relying on darkrooms, we can now capture and transfer highly detailed images of your smile to our computer system within seconds; they can even be magnified or color-coded to aid patient education. Additionally, the amount of radiation used is reduced by up to 90%, making digital X-rays a much safer option as well for you and your family.