We're The Dentist Amesbury Trusts, Too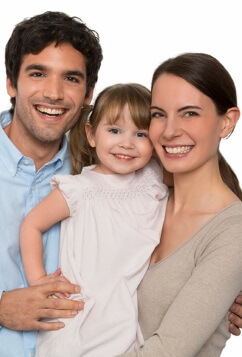 Some things are just worth getting in the car for -- and high quality dental care is one of them. If you're looking for a dentist Amesbury residents can count on, we are waiting for you at Dental Partners of Newburyport! Our patients know they can turn to us for comprehensive dental care in a comfortable, state-of-the-art environment. Keep reading to find out more about what you can expect from our team, then request an appointment for a truly different dental experience.
Meet Our Dental Team
The Dental Partners of Newburyport maintain a commitment to providing superior care by staying attuned to the latest advances in dentistry through continuing education. All of our professionals operate under what we call WIDIOM: Would I Do It On Me? Patients recognize they are experiencing something truly different when they visit the Dental Partners of Newburyport.
Our team is made up of Dr. J. Peter St. Clair, Dr. E. Charles Beliveau, as well as the staff: Jenna-Lee, Brenda, Kristine, Julie, and Jeannie! That's our dental family -- and we can't wait to meet you and your loved ones!
Comprehensive Services from the Dentist Near Amesbury
You will find a full list of services from the Dental Partners of Newburyport! From your family's six month checkups and cleanings to restorative treatments and the cosmetic services that help you smile with full confidence, we do it all.
We begin all treatment plans with a full examination and hygiene appointment. During this visit, our team will remove all plaque and tartar buildup from your smile and also capture X-Rays, which allow your doctor to peek beneath the visible surface of your teeth. If you need restorative dental care, we will put together a plan to help you get the attention you need right away. For tooth loss or the repair of decay or damage, we offer crown and bridge, dentures, and dental implants.
Our team also provides specialty services you won't find just anywhere, like sleep apnea therapy with an oral appliance. We are also here for you when you don't expect to need us -- call the Dental Partners of Newburyport to provide expert care during your next dental emergency.
It's a Quick Drive From Amesbury!
We've mapped it, and it's just about 13 minutes by car to our office from Amesbury. Just head east on Elm Street and you'll find us at 194 High Street in Newburyport! We are conveniently located by Bartlet Mall and Rupert A. Nock Middle School. But if you have any trouble locating our office, don't hesitate to give us a call while you are en route and we'll lead you right to our doorstep!
Get In Touch Today!
Are you looking for superior dental care in a modern, well-equipped office? Please don't hesitate to get in touch with your dentist at Dental Partners of Newburyport. Our Amesbury patients agree -- it's worth the quick drive for high quality dentistry. Contact us to schedule an appointment today!