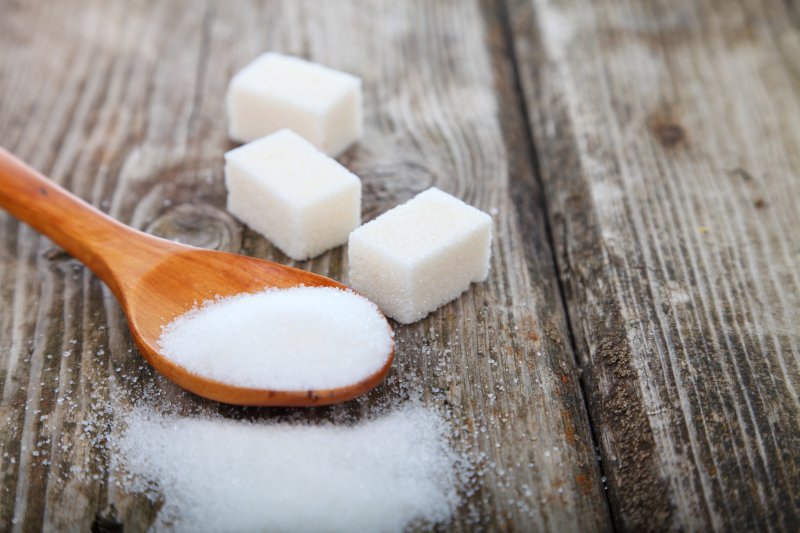 Sugar is delicious – addictive even. Most of us consume it every single day in one way or another. You add it to your morning coffee and nighttime cup of tea. You also enjoy your lunch with that crisp and refreshing cola that your day seems incomplete without. But do you ever think about how all this sugar impacts oral health? Should you be cutting it out of your life completely? Read on to learn more about the impact sugar has on your smile and what you should do to keep your teeth safe.
How Does Sugar Impact Oral Health?
You probably already knew that too much sugar can cause you to develop cavities, but do you know how this happens? It isn't exactly the sugar that damages your teeth. When you consume something that contains sugar, their molecules combine with the bacteria present in the mouth which results in plaque buildups on the teeth. If you don't clean this away soon, this plaque can cause your enamel to dissolve away, and ultimately, you will have cavities. When plaque builds up on the gumline, you could be looking at periodontal disease as well.
Should You Cut Out All Sugar?
It is best to avoid refined and processed sugars when you can. This is the type of sugar that you find in things like potato chips, prepackaged snacks, and candy. Some foods that contain natural sugars can also be harmful when consumed too often. This includes dried fruit, honey, and citrus. Remember to only have these items in moderation. If you're looking for a tooth-friendly snack, try cheese, nuts, celery, carrots, apples, or yogurt. Drink plenty of water throughout the day so you can wash away lingering bacteria before it harms your smile.
What Sugar Is Safe?
There is a sweetener out there called xylitol. This is a sugar alcohol that doesn't contain any of the acid producing qualities that sugar does, but it still maintains a similar sweetness. It is most commonly found in sugar-free gum, candy, mints, and toothpaste. It inhibits the type of bacteria that cause cavities. It even prevents bacteria from sticking to the tooth. Of course, you should only consume sweeteners in moderation, but it tends to be much better than sugar for your teeth.
You don't need to cut sugar out of your life completely, but by being aware and wise about the foods that you eat, you will be able to maintain a healthier smile!
About the Author
Dr. J. Peter St. Clair is an experienced dentist who has been in practice for over two decades. He pursued his dental doctorate from the Tufts University School of Dental Medicine and is affiliated with numerous professional organizations, including the American Dental Association and the Academy of General Dentistry. To learn more about how you can keep your smile healthy or to schedule an appointment at his practice in Newburyport, visit his website or call (978) 465-5358.