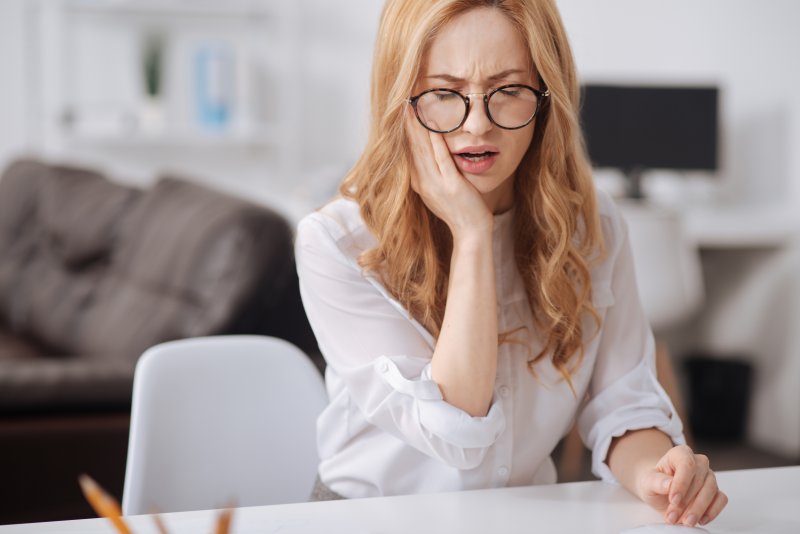 Cavities between teeth are not all that uncommon, but often times they are more difficult to detect simply because they are more difficult to see. This type of dental caries is known as an interproximal cavity and it forms when the protective enamel on the outside of the tooth wears away and leaves the tooth vulnerable to harmful bacteria that cause decay. Without the use of an x-ray, it is hard to know if you have one. Continue reading to learn more from your dentist about interproximal cavities and how you can know if you have one and how they are usually treated.
How Can I Tell If I Have an Interproximal Cavity?
If a cavity is between the teeth and you aren't heading to the dentist for regular checkups, chances are that you aren't going to pick up on it until it is serious enough to cause you pain and discomfort. At this point, the decay has worked its way through the protective enamel and reached the next layer, known as the dentin. When this happens, you are likely to experience temperature sensitivity and discomfort while chewing your food. If you are seeing your dentist regularly, they will be able to find it with the use of an x-ray.
How Will My Interproximal Cavity Be Treated?
The treatment of your cavity depends on the severity of the damage. There are a variety of different ways that your dentist can solve this issue. Here are the most common solutions to caries:
Recalcification: If your tooth decay is very minor and detected early, your dentist may be able to recalcifiy it with a fluoride gel.
Filling: Most of the time, cavities can be repaired with a simple filling. Your dentist will drill into your tooth to remove decay and then fill it with a strong, tooth-colored material, leaving you with a flawless finish.
Root Canal: For more severe cavities, it may be necessary for your dentist to perform a root canal in order to save the infected tooth. During this procedure, they will remove the infected pulp in the tooth, clean it out, and fill it.
Crown: If your tooth requires a large filling or a root canal, your dentist is likely to add a natural looking cover over the top in order to protect it.
Extraction: If your tooth is beyond saving, you may need to have it removed completely. A replacement tooth can be placed afterwards, such as a bridge or dental implant.
How Can I Prevent Interproximal Cavities?
Your toothbrush is great at removing plaque and bacteria from your smile, but there are still some hard to reach places that it can't quite clean. Because of this, flossing every single day is necessary in order to remove food debris, plaque, and bacteria from between your teeth before they cause tooth decay. Using a mouth rinse and limiting your intake of sugar is also helpful at preventing decay.
If you think you may have an interproximal cavity, you should call your dentist and schedule an appointment in the near future. The quicker you address any issues, the better the outcome will be. In the future, remember to maintain a good oral hygiene routine and head in for your regular checkups and cleanings.
About the Author
Dr. J. Peter St. Clair is a well experienced dentist who has been practicing for more than two decades. He earned his DMD from the Tufts University School of Dental Medicine and is affiliated with numerous professional organizations including the American Dental Association and the Academy of General Dentistry. If you think you have a cavity between your teeth, he would be happy to help. For more information or to schedule an appointment at his practice in Newburyport, visit his website or call (978) 465-5358.