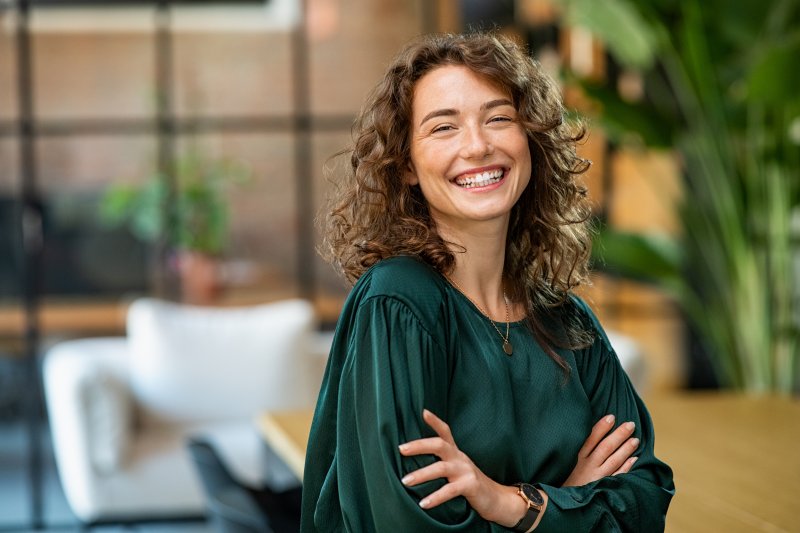 One of the most important reasons people choose ClearCorrect over braces is that it is virtually invisible. The process uses a series of transparent aligners molded to the patient's teeth. Each aligner, or tray, lasts for two weeks and then the patient moves to the next tray in the sequence. This accomplishes what was done with unsightly metal bands in traditional braces.
You might think that each tray lasting only two weeks means that they can be used and disposed of without any special cleaning, but that is not true. ClearCorrect trays can stain and accrue harmful bacteria without proper care. Read on to learn about how to keep your ClearCorrect trays hygienic and transparent.
It Begins with Your Own Oral Care.
Be sure to keep up regular brushing and flossing, but it is imperative that you also clean your teeth every time after eating. Trapping food inside your ClearCorrect trays can lead to bacterial buildup, causing odor, gum disease, and premature decay.
Unless you're drinking water, take your trays out when consuming anything. Coffee is renowned for its ability to cause stains, and the special material ClearCorrect uses to straighten teeth is prone to staining. Stains can also result in odor and leave a bad taste in your mouth.
You Also Must Care for Your Trays.
Clean your ClearCorrect trays twice a day using cleaning solutions recommended by your dentist. In fact, regular toothpaste and other cleaners can stain or damage the material. For best results, use ClearCorrect's own soaking solution a few times a week. Be sure to take your trays out in the morning to clean both them and your teeth thoroughly.
Be sure to keep handy the protective case for your aligners. Leaving the trays out in the open leaves them open to trauma or environmental contamination. Be sure to rinse the aligners every time you remove them.
Plan Ahead.
All of this implies that you will need to plan accordingly when going out. If you're going away for a few days or on an extended trip, you will need to bring the necessary supplies with you. This will include toothpaste, toothbrush, floss, cleaners, protective case, and any new trays in the sequence you will need at the end of two-week intervals.
ClearCorrect is a great path to a straighter, healthier smile, but it involves effort on the part of the patient. With good hygiene both for the mouth and for the aligners, ClearCorrect should be a smooth transition to a new look and better health.
About the Practice
The Dental Partners of Newburyport strives to provide patients with the highest level of service while staying educated about the latest developments in the dental field. By treating every patient as family, the staff cleans, examines, and straightens teeth with compassion and dedication. For more information about ClearCorrect, contact the office online or at (978) 465-5358.