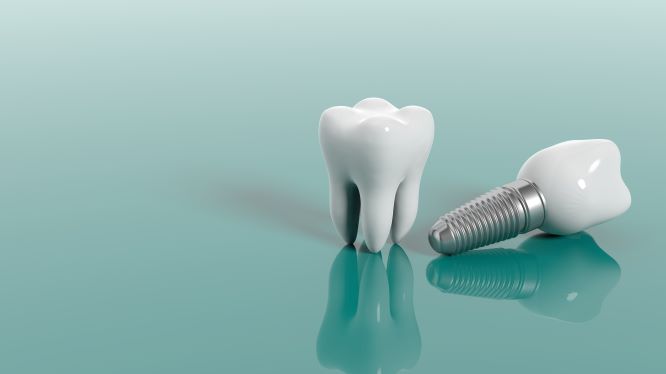 Dental implants are more than a way to restore lost teeth. They're also the key to a bright and beautiful smile and all the possibilities it entails. Implants avoid the problems and limitations of adhesive dentures and other, more traditional approaches. When properly cared for, dental implants can last a lifetime, just like healthy natural teeth.
When You Smile, the World Smiles with You
Sometimes it's the little things in life that can make the biggest difference. Take the humble human smile for example. Here are five ways it can make things better, not only for yourself but for others:
By improving your mood. Psychologists tell us that the simple act of smiling can transform our mood instantly, even when we're feeling downbeat. There's no easier way to chase away the blues.
By making those around you happier. Smiling is contagious. Want to help others enjoy a sunnier outlook? Just show off your pearly whites and watch their spirits brighten up.
By improving your social and professional prospects. Would you buy a car from a salesperson who looks like he just lost his best friend? Probably not. By the same token, most of us would never choose to spend our free time with a person who's perpetually downcast. A warm, sincere smile conveys a sense of affability and trust that can broaden everyone's horizons.
By making you physically healthier. The benefits of a smile go beyond the psychological. Studies show that smiling can lower blood pressure, reduce excessive heart rate, and curtail the body's production of stress hormones. Those are a lot of benefits from a near-effortless activity.
By encouraging others to take better care of themselves. When friends and family members see that you're taking steps to improve your health, they'll be more likely to follow suit. You can start a trend towards healthier teeth and gums simply by investing in yourself; what could be more rewarding?
Why Dental Implants are Better
The quest for healthier, more beautiful teeth and gums is at the heart of dental medicine. But until recently dentists only had limited options for restoring distressed and missing teeth. Traditional adhesive dentures were the most common form of treatment. But they suffer from serious limitations, including the need to use messy, uncomfortable creams and powders. As for crowns and bridges, they're only feasible if the patient still has enough healthy teeth to support the restoration.
Dental implants avoid these drawbacks by gaining their strength from the bones beneath your gum line. This means they can never accidentally come loose or promote bone resorption. Your implants will look and function just like fully restored natural teeth. In fact, the only way anyone will know that you have implants is by running an x-ray scan of your face.
Implants do require reasonable self-care. It's important to brush and floss your natural teeth, eat a healthy diet, and see your dentist as recommended for exams and cleanings. Your dental professional will give you all the facts during your upcoming appointment.
2019 is well underway. Now is the time to look into dental implants and other smile restoration options. The time and effort you invest will pay for themselves many times over with a more beautiful smile and a better life.
About the Author
Dr. Charles Beliveau is a second-generation dentist who has been practicing here in Newburyport for more than 10 years. Dr. Beliveau earned his DDS degree from the University of Maryland School of Dentistry, the oldest professional dental school in the world. You can reach his office online or by calling (978) 465-5358.