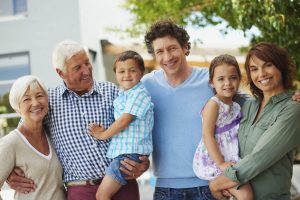 The kids are back in school, extra-curricular activities are in full swing, the holidays are around the corner and as usual you've got plenty to do. So although you may initially think that a trip to the dentist is just another task to add to your already overloaded list, seeing your Newburyport dentist at Dental Partners of Newburyport just might actually be a time-saver. Our general dentistry program leads with regular dental checkups designed to prevent and spot problems before they can advance. Treatment now may be quick and easy, but delayed treatment could mean more time out of your day and more money out of your pocket.
Dental Cleaning and Exam
The American Dental Association recommends that you and each member of your family have a dental checkup at least twice a year. The dentists in Newburyport trust that you brush and floss your teeth everyday. Nevertheless, nothing can match the professional cleaning you'll receive from one of our skilled dental hygienists. We use special instruments to thoroughly clean each tooth in your mouth, removing surface stains, plaque and tartar. We'll also take a visual accounting of each tooth and take annual digital x-rays to spot the early warning signs of tooth decay.
An oral cancer screening is also a routine element of your dental checkup. Early warning signs include a sore that won't heal, a lump in any soft tissue and a scaly patch that can be red or white.
Treating Gum Disease in Newburyport
Another important component of your dental checkup is the examination of your gum tissue. Without healthy gums you cannot have a healthy and attractive smile. Gum disease is an infection that begins when bacteria hiding in plaque accumulate along your gum line. If not removed with twice-a-day brushing and daily flossing, the bacteria begin to attack gum tissue. Eventually, plaque begins to harden and becomes tartar, a calcified substance that can only be removed with a professional cleaning from your dentist in Newburyport.
Gum disease is divided into two phases. The first is gingivitis. You've probably heard or read about this in commercials or magazines. With gingivitis, gum tissue becomes red and swollen. They may also bleed during your regular at-home oral hygiene routine, but continue brushing and flossing to remove plaque.
Left untreated, gingivitis progresses to become periodontitis, a more serious bacterial infection that can ultimately lead to destruction of gum and bone tissue, loose teeth and tooth loss. We offer advanced treatment to reverse periodontitis.
Call Our Office Today
To schedule a dental checkup for you or any member of your family, contact Dental Partners of Newburyport.