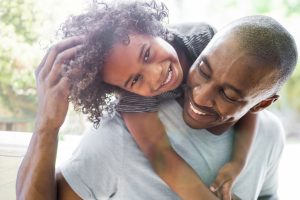 To be blunt, "good teeth" are more affected by how you take care of them rather than genetics. But, there are some cases that dental issues can be hereditary. Many genetic dental abnormalities usually indicate more complex disorders or are linked to inherited traits. Sometimes even being caused by spontaneous genetic mutations. For instance, if your family has a history of supernumerary teeth (extra permanent teeth that may or may not erupt through the gums), you and your family need to have a nearby Newbury dentist in case you experience any impromptu pain. Luckily, Dental Partners of Newburyport have several dentists that are just a short drive away from Newbury. Our whole dental team is ready to serve your family's dental needs.
Can my whole family receive the dental care they need?
Of course! Our goal is to provide the highest level of service to every person that walks into our office. That goes for the littlest members of your family all the way to the wisest members of your family. One of the things we consider before ever performing a dental treatment or procedure on a procedure is the WIDIOM rule: Would I do it on me? If we can't picture ourselves undergoing a treatment, we would never consider performing it on one of our valued patients. As dental practitioners, our priority is to help inform, educate, and serve our local communities with comprehensive dental services.
Preventive Dentistry
Although you may take care of your teeth and gums at home as you're supposed to, the most thorough patients still have difficulties reaching small intricate areas of their mouth. We can help prevent large dental problems by examining your mouth internally with digital x-rays along with a professional cleaning. Each member of your family should be visiting your dentist near Newbury every six months, even babies that have just erupted their first teeth!
Cosmetic Dentistry
At Dental Partners of Newburyport, we're excited to help our patients achieve the smiles they've always dreamed of. We offer Invisalign clear aligners for adults looking to straighten their teeth discreetly. Not to mention you can restore your teeth or cover unsightly spots of decay with tooth-colored fillings and ceramic restorations. And if you're a patient that feels like a beautiful smile is too far-fetched because of the extensive flaws in your teeth, we offer porcelain veneers. Some patients consider our cosmetic dentistry to be the smile "reset button" they've been wishing for!
Restorative Dentistry
Patients that have experienced tooth loss, damage or decay know that replacing their missing teeth is a top priority. We provide the most conservative treatment options for young and matured patients alike! We can preserve the natural teeth you still have and create dental structures to help support them like traditional dental crowns and bridges or dentures.
How can I schedule an appointment for me and my family members?
The Dental Partners of Newburyport are here for you and your loved ones when you need us the most. Amongst our most popular services (listed above), we offer sedation dentistry, sleep apnea treatments, gum disease treatments, and emergency dentistry. Our practice truly has every dental service you may need! We're happy to assist patients from Newbury, Merrimac, and other nearby communities as soon as you call to schedule an appointment.