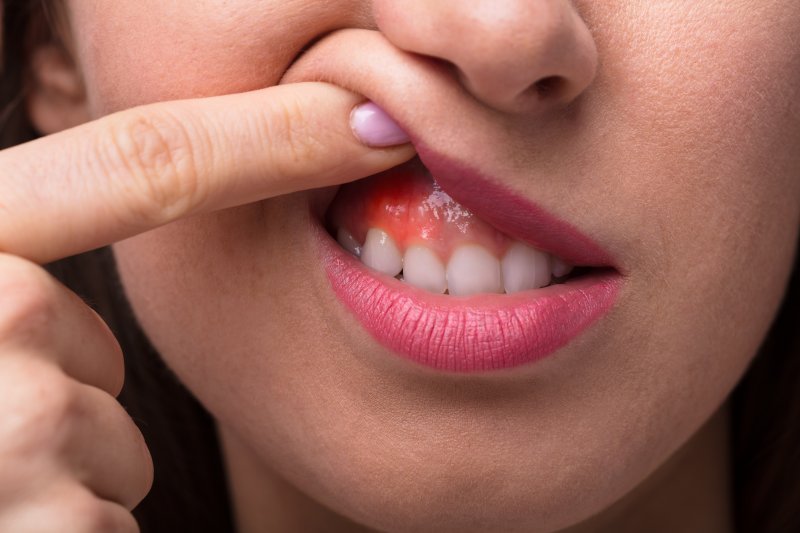 Many physical features are genetic, but can gum disease be inherited, too? According to a study done by the University of Pittsburgh School of Dental Medicine, there's a link between gum disease and genetics. The thought of developing gum disease may be scary, but there are various ways to combat it. Read on to learn how genetics can increase your risk for developing gum disease and how you can fight back.
What Is Gum Disease?
Gingivitis is the earliest stage of gum disease. During this stage, the infection causes the gums to become inflamed, red, and irritated. If detected early on, it's relatively easy to cure. Left untreated, gingivitis can develop into a much more severe form of gum disease called periodontitis. This infection can cause serious damage to the gums and may also result in jawbone deterioration and tooth loss. Periodontitis is also a risk factor for lung and heart diseases.
Symptoms of Gum Disease
Addressing gum disease as soon as possible is a key part of treating it before the infection spreads to other parts of the body. There are many common symptoms of gum disease to look out for, including:
Receding gums
Loose teeth
Chronic bad breath, or halitosis
Red, tender, or swollen gums
Pockets of infection along the gum line
Gums that bleed when you brush or floss
Pus between the gums or teeth
How Genetics Can Raise Your Chances of Developing Gum Disease
According to the aforementioned study from the University of Pittsburgh School of Dental Medicine, the rate at which a patient develops cavities can be influenced by genetic variations in a gene called beta defensin 1 (DEFB1). This is a critical part of defending your smile against bacteria and debris. If your family is deficient in DEFB1, you may be more susceptible to cavities than most people. If you develop cavities and the decay gets bad enough, it can lead to gum disease.
5 Tips to Prevent Gum Disease
Even if you have a genetic predisposition to gum disease, there are still several things you can do to lower your chances of developing it, including:
Brush –Brush your teeth once in the morning and once before bedfor two minutes. Focus on the gum line, tongue, and back of the teeth.
Floss –Do this at least once per day, preferably after dinner, to remove food that's lodged between your teeth.
Eat a balanced diet –This includes lean meats, low fat or fat-free dairy products, vegetables, and fruits. Cut back on fatty, sweet, acidic, and processed foods.
Avoid tobacco – Don't smoke cigarettes or use other tobacco products as these can weaken your immune system and make it harder for you to fight infections.
Visit the dentist –Go in for cleanings and exams every six months so your dentist can keep an eye out for early signs of gingivitis.
Next time you get together with your family, ask them if you have a family history of gum health issues. Being aware of potentially damaging conditions that run in your family will allow you to stay ahead of the issue and maintain a healthy, happy smile!
About the Author
Are you a resident of Newburyport or one of the surrounding communities with a family history of gum disease who wants to be proactive in prevention and detection? Dr. Peter St. Clair, Dr. Charles Beliveau, and their skilled team at Dental Partners of Newburyport offer periodontal therapy to restore the health of your smile. Call their office at (978) 465-5358 or visit their website to schedule an appointment or for more information on how they can help you prevent or treat gum disease.