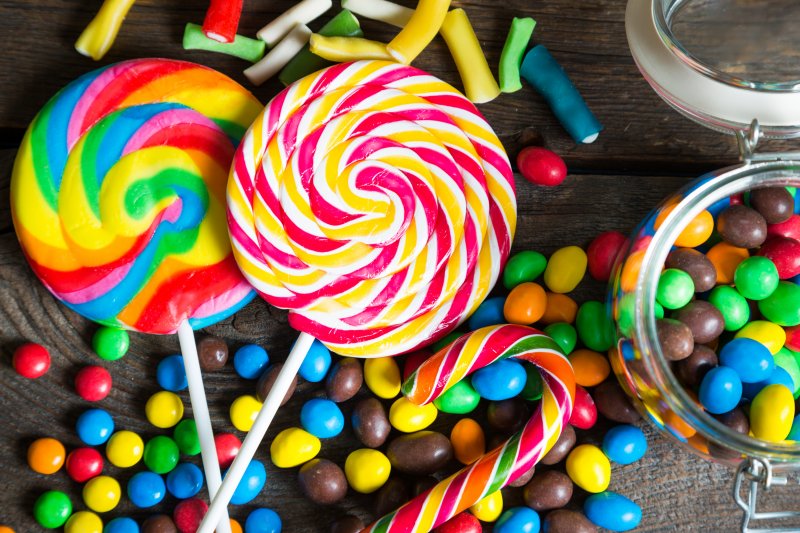 Gummy bears, suckers, caramel apples, and chocolate bars can all be found in your child's Halloween candy bucket. Beaming in bright colors, it is tempting to dive in and start grasping at your favorites, but if you want yours and your child's teeth to remain healthy this holiday season, these Halloween candy tips can help ensure you both enjoy a few sweet treats while keeping decay away.
Avoid Sugary Beverages
With a bucket full of sugary goodness, it's best not to compile a soda or energy drink on top of it. Some people give out sodas, so when your child brings home one in their bucket or bag, make sure to remove it. When you combine candy and a sugar-filled beverage, it can spell disaster for teeth, leading to the development of tooth decay.
Brush Twice a Day
Just because it's Halloween doesn't mean oral hygiene should be avoided. Make sure your child follows the same routine like any other day. Have them brush their teeth in the morning and before they go to bed at night. Any sugar that is on their teeth will be removed with a two-minute brushing and the use of fluoride toothpaste. Also, make sure they floss between their teeth to remove any sugar and harmful bacteria from the smallest crevices of their mouth. A quick rinse with mouthwash can also help flush out any left behind food particles brushing and flossing missed.
Chew Sugarless Gum
If you're handing out candy this year, opt for sugarless gum. Not only is this great for reducing tooth decay, but it also increases saliva flow, which can help flush out food particles and neutralize bacteria-producing acid.
Eat Candy After Mealtime
If you or your child are craving a piece of Halloween candy, make sure you eat it after consuming a full meal. The reason is that your salivary glands are working hard to rinse away anything that is in your mouth, so when they're at their optimal level is when it's the best time to eat a piece of candy. This will prevent the sugar from sticking to your teeth as well as neutralize that harmful acid that can build in your mouth.
With so many ghouls and goblins walking the streets on Halloween, don't let the fear of tooth decay take all the fun out of your holiday. Follow these helpful tips, and both you and your child will enjoy your sweets while maintaining a healthy smile.
About the Author
Dr. J. Peter St. Clair graduated from St. Anselm College and Tufts University School of Dental Medicine. He has been practicing in Rowley since 1996 and in Newburyport since 2008. As a highly-trained and skilled dentist, he and the rest of the team at Dental Partners of Newburyport remain dedicated to helping patients achieve and maintain optimal oral health. Believing in the importance of preventive care, he and Dr. Charles Beliveau encourage all individuals to have regular dental checkups and cleanings every six months. These visits can be especially important around the holidays when sugar consumption is at an all-time high. If you're ready to take control of your oral health, visit our website or call (978) 465-5358.