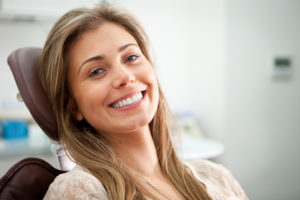 Finding the right health care providers to work with is important, and the same should be said of your dentist. You want to work with dentists who understand your health history and whom you can build a relationship with. Here are some helpful hints to consider when you're looking for an excellent dentist near West Newbury.
Hints for Finding the Right Dentist
There are lots of factors to consider when you're looking for a dental provider such as if the office location and hours are convenient. You should also consider asking deeper questions of your prospective provider like:
How long have you practiced in this community?
Do you see children? If so, starting at what age?
What types of continuing education do you participate in?
Do you equip your office with state-of-the-art technology, and how will it benefit me?
You may also want to read online reviews about your prospective practice to see what other patients have experienced. You could also ask to tour the office prior to your first visit to see how comfortable and welcoming it feels.
If you'd like to make changes to the appearance of your smile, consider scheduling a consultation with the dentist to discuss their treatment philosophies and ideas. This will give you a feel for their skill level and ensure that you're on the same page for your care. Ask to see before and after pictures of their work to ensure their skills are aligned with your needs.
Why Not Consider Choosing Dental Partners of Newburyport?
For almost 10 years Dr. Peter St. Clair and Dr. Charles Beliveau have been providing quality dental care to patients in Newburyport, however theses partners have decades of dental experience between them, and thousands of hours of advanced training. This is why Dental Partners of Newburyport offers a level of service you won't find at many dental practices such as:
Comprehensive implant dentistry completed at our office from start to finish
Full restorative services such as crowns, dental bridges, and full and partial dentures
Treatment for sleep apnea
Comprehensive periodontal care provided by a periodontist at our office
Cosmetic services
Preventative care
We know you'll appreciate the personalized attention you receive when you choose Dental Partners of Newburyport for your care, and we hope to build a life-long relationship with you.
Give us a call today to learn more about the services we offer and schedule your next appointment.