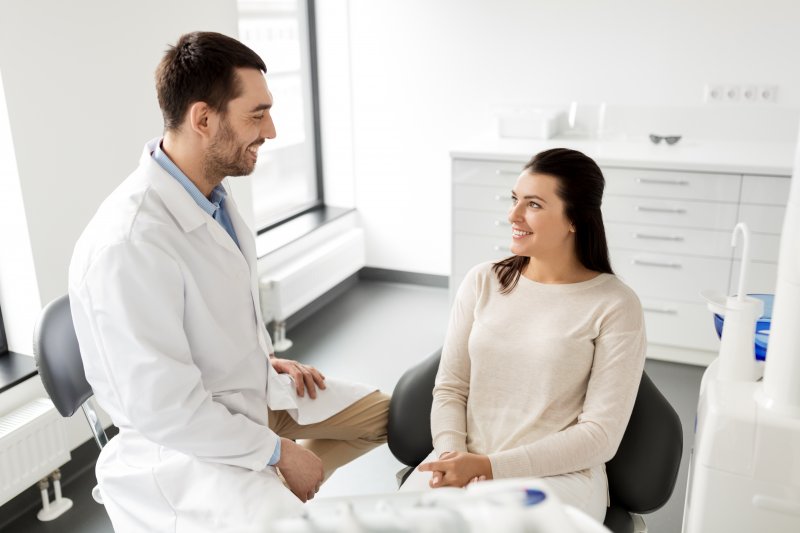 There are all sorts of different reasons why people skip their regular dental visits. Whether you have a busy schedule, are dealing with dental anxiety, or simply forget to schedule an appointment, you should know that missing your checkup could result in more trouble than you may think. You should search for a 'dentist near me' so that you never skip over your visits going forward. Continue reading to learn what could happen if you don't regularly have your smile looked at.
Tooth Decay
The most common oral health issue that patients face is tooth decay. Even if you are the most diligent brusher and flosser in the entire world, there will still be areas of your smile that you cannot quite reach. When you go to your dental office for a regular cleaning, your dental hygienist will take the time to remove buildups of plaque and tartar from the teeth before it can cause further issues, like tooth decay. Your dentist will also take a look to ensure that you don't have any preexisting decay. If you do, it can be treated early on, and you will be less likely to require a root canal or extraction.
Periodontal Disease
Even though your teeth are important, they aren't the only part of your smile that you need to keep an eye on. In order to support healthy teeth, you need to have healthy gum tissue. However, approximately half of Americans who are over the age of 30 have gum disease at one stage or another. When it is left to progress, it is possible to end up with irreversible gum recession, loose teeth, tooth loss, or bone loss. The good news is that this condition is easy to avoid with regular checkups and excellent oral hygiene.
Discoloration
Regular cleanings are generally concluded when your hygienist polishes your teeth using a special gritty paste in order to remove surface stains. If you don't have this done regularly, you could end up with additional staining and discoloration in the future that can only be reversed with cosmetic treatment.
Other Health Issues
Your oral health and overall health have a lot in common. This is why your dentist always checks for other abnormalities as well. In addition to looking out for cavities and gum disease, they also look for signs of oral cancer, heart disease, kidney failure, and even diabetes.
Skipping visits with your dentist in Newburyport may not seem like a serious issue, but you could end up with consequences in the future. It is never too late to get back on track, so schedule your next appointment today!
About the Author
Dr. J. Peter St. Clair is an experienced dentist who has been working in the field for more than 25 years. He earned his dental doctorate from Tufts University School of Dental Medicine and has been a Faculty Club member at Spear Education since 1999. To learn more about regular dental visits or to schedule an appointment, visit his website or call (978) 465-5358.