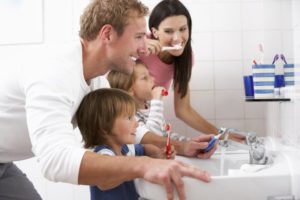 If you're new to the area or just unsatisfied with your current dentist in Salisbury, we have a few tips and tricks to help you find your perfect dentist. By following this simple guide, you'll be able to find the right dental practice that can meet your oral health needs in a comfortable and convenient way. Keep reading to learn more!
How to Find Your Best Fitting Dentist
Call Local Dental Specialists for Recommendations
Good dentists collaborate with local dental specialists (like endodontists, periodontists, and oral surgeons) to help each of their patients receive the appropriate dental care they really need. You can call your local dental specialists to ask them their opinion about the dentists that they work with.
Plus, when you speak to another professional, you can get a good gauge on the quality of work that your potential dentist provides. A dental specialist will be able to recognize great dental work and will only recommend someone who is consistently providing excellent dental care.
Find an Office with Advanced Technology
You don't want to visit a practice that is stuck in the dark ages. Since dentistry is ever-evolving, you need a practice that's equipped with professionals that take pride in staying up to date with the newest technology and dental practices.
Check to see if the dentist has earned any additional degrees that required them to undergo extra training and learn more about their practice.
Feel Free to Ask a Friend or Family Member for a Recommendation
You can always depend on your friends and family to give you their honest opinion. Although personal recommendations may help you feel better about a practice because a friend or loved one had a good dental experience, you should always still check their qualifications.
Take the Time to Read Patient Reviews
Most dental practice websites have a page that is solely for spotlighting past patient's experiences with their practice—if they have nothing to hide. Take a few extra minutes to do research and read the good, the bad, and the ugly about your potential dental practice. This could change your opinion about visiting them!
By following these 4 helpful tips to find your perfect dentist, you can receive the dental care your smile truly needs from a professional that has everything you desire. Learn more about our practice and how we may be able to help you receive the dental care you need.
---
About Our Office
Here at Dental Partners of Newburyport, we have a network of dental professionals ready to serve you here in our practice. We provide patients different options to find the dentist that works best for them. Even further than that, we promise the highest-level of dentistry for you and your loved ones. Whether you need a dental cleaning or tooth replacement, you can get the care that you really need. Feel free to call our dental practice to schedule your next available appointment.