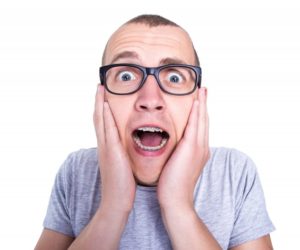 If you've ever sat in the dental chair and felt overwhelmed by all the technical jargon, chances are you're in the majority and not the minority. It's just not normal conversation for most to discuss 'quadrants,' 'numbering your gums,' and 'numbering your teeth.' But, it's refreshing to know that there's a way to understand the terminologies that your dentist uses, which can only enhance your overall dental care experience.
What are Quadrants?
Quadrants mean the four parts of your mouth. Your dentist sections the interior of your mouth into four parts. Just imagine a little box inside your mouth. The upper right side of your mouth is considered as quadrant one, and the left side quadrant two.
For the bottom of your mouth, the order reverses. The right side is considered quadrant three and the left side quadrant four. An easy way to remember the order is take your right hand, and from the right side of your upper lip, move your hand counter-clockwise through each quadrant until you reach the last quadrant at the bottom right, forming a letter "C."
What Does It Mean to Number Your Gums?
Dentists have developed their own language to classify gum health. They measure the gap between your gums and your teeth. Each tooth gets a number assigned to it based on its gum gap. Measured in millimeters, the smaller the number the better the gum health. A larger number is a sign that there is possible plaque and tartar buildup. A measurement of one to three diameters is an indicator of healthy gums.
A higher number can be problematic and is usually the result of going too long between dental cleanings. This can lead to inflammation.
When numbering your gums, if a measurement of five millimeters or greater is taken, your dentist may suggest a deep cleaning to remove the buildup of plaque and tartar. More severe situations may call for corrective surgery.
How Are Your Teeth Numbered?
Numbering your teeth is a method your dentist uses to identify each tooth and position. Imagine your mouth as a fully opened bear trap. Just as you counted the quadrants, move from right to left in a counter-clockwise direction when numbering your teeth. Beginning with your top row of teeth, on the ride side, start counting number 1 from your wisdom tooth, which is the back. Now, move counter-clockwise, ascending in number until you arrive at the wisdom tooth on the bottom right side of your mouth, which is number 32.
There's no more need to be intimidated by such terminologies as 'quadrants,' 'numbering your gums,' and 'numbering your teeth.' Now you've got a "leg up" on your dentist.
About the Author
J. Peter St. Clair, DMD is a graduate of St. Anselm College and Tufts University School of Dental Medicine, and has been practicing dentistry for over 20 years. A current Faculty Club Member at Spear Education, his goal is to help patients understand their dental health by providing tailored options in a supportive and caring environment. He practices at Dental Partners of Newburyport. To learn more about his services, visit his website.