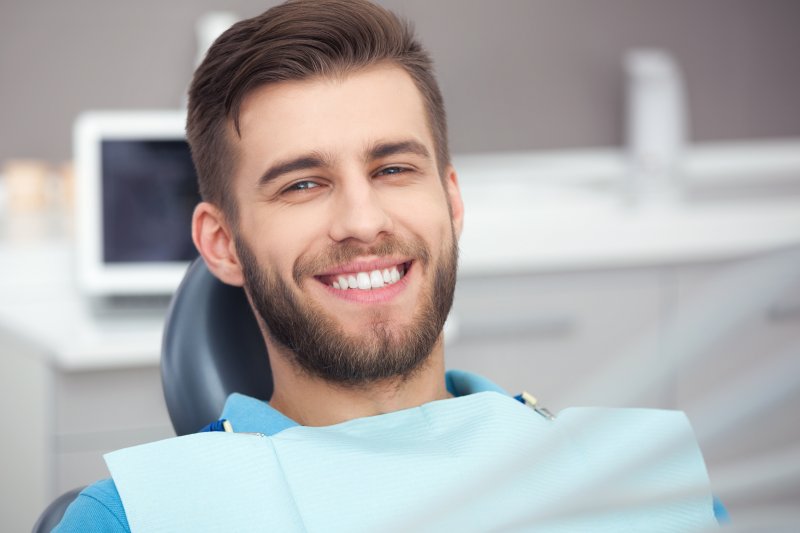 Missing teeth can lead to insecurities in your beam and discomfort while smiling. Dental implants offer a solution to your negative feelings about your pearly whites by restoring confidence and filling in the gaps. Implants function and look like natural teeth, allowing for ease in eating, speaking, and smiling. Continue reading to learn about five of the ways that dental implants can give you a confidence boost and a gorgeous grin you'll love.
#1: Easy, Comfortable Eating
Dental implants fuse with the jawbone, permanently replacing tooth roots and restoring at least 80% of your bite power. They provide a sturdy foundation for replacement teeth, restoring your ability to chew and bite with confidence and allowing you to enjoy your favorite foods without issue.
#2: Laugh, Smile, and Talk Worry-Free
Tooth loss can cause adjacent teeth to shift and lead to jawbone deterioration. Dental implants provide stimulation and anchor securely to the jawbone, preventing these issues. By preventing neighboring teeth from moving and preserving the bone's health, implants are a reliable solution for preventing oral health problems caused by tooth loss.
#3: A Stronger, Healthier Smile
Dental implants are a better choice for your smile's well-being compared to dental bridges as they don't require the removal of healthy enamel. Unlike dentures, they also do not wear down enamel or cause gum irritation. Dental implants are a durable, safe, and natural-looking option for tooth replacement that promotes excellent overall oral health.
#4: Maintain a Youthful Appearance
Jawbone deterioration caused by missing teeth can make you appear older by altering your facial structure. Dental implants prevent bone corrosion and help maintain your facial shape, making them a reliable solution for restoring your smile and preserving a youthful appearance.
#5: A Long-Term Confidence Boost
Proper care can make dental implants last a lifetime. To maintain healthy teeth and prolong the lifespan of implants, brush twice a day, floss once each night, use ADA-approved mouthwash, and see your dentist every six months. With these steps, you can maintain confidence in your beam as well as good overall oral health.
If you're self-conscious about missing teeth, consult your dentist to see if dental implants are right for you. Dental implants can restore your smile and boost your self-confidence, so be prepared to show off your new and improved smile to the world and feel great knowing your pearly whites look as lovely as ever!
About the Practice
Dental Partners of Newburyport, led by Dr. J. Peter St. Clair, Dr. E. Charles Beliveau, and Ashley Mullaney, provides exceptional oral health services, including dental implants, to replace missing teeth and boost confidence. If you're self-conscious about gaps in your smile, their team can help you determine if dental implants are right for you. With their expertise, you'll receive top-notch dental care and walk out of the office with a smile you'll be proud to show off. Contact Dental Partners of Newburyport at (978) 465-5358 or visit their website to learn more or to set up an appointment.