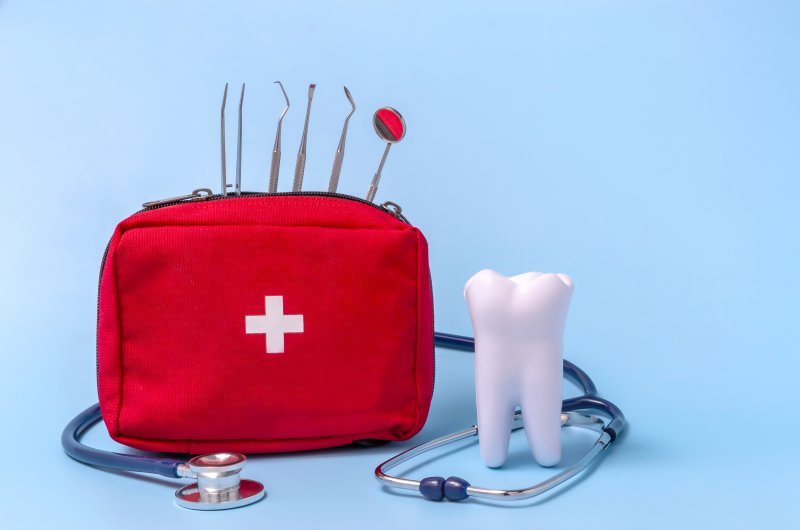 It's natural to be scared when dealing with a dental emergency for the first time. After all, you probably don't know what to expect regarding treatment. "How will my dentist solve this problem?" "What procedures could they perform in response?" These and similar questions can raise your anxiety and create unneeded worry. Fortunately, it's possible to answer them ahead of time. Read on to learn four common treatments dentists offer for dental emergencies.
Root Canal Therapy
Root canal therapy treats teeth infected due to fractures or cavities. Specifically, it's a procedure that removes infected tissue from a tooth's inner layers. In doing so, it removes the infection, stops pain, and allows you to keep your tooth. However, whether a root canal would work depends on how badly your pearly white is decayed.
Some teeth need a crown after root canal therapy to further restore and strengthen them. You'll return to your dentist later for the fitting and crowning process if that's the case.
Tooth Extraction
Perhaps surprisingly, extractions are a fairly standard emergency dental procedure. They're normally done when a tooth is too far decayed or damaged to preserve safely.
If it's an available option for treatment, you should consider getting a root canal instead of an extraction. Often, the latter can lead to needing costly dental implants. Otherwise, you won't be able to prevent the remaining teeth from shifting out of place.
Tooth Reattachment
A reattachment is when your dentist tries to reattach a knocked-out tooth. Using special tools and materials, they can often re-fuse said tooth to its socket. Still, this process is tricky and usually depends on your actions before arriving at the dentist's office.
Reattachment's success becomes more likely when done within an hour of the original injury. That said, quickly rinse the lost tooth with water and place it back in its socket. While taking care not to bite down or move it, you should then head to the dentist!
Fillings
You may know that fillings are one of the best ways to treat cavities. Even so, they are also a common emergency dental procedure.
You may know that fillings are one of the best ways to treat cavities. Even so, they are also a typical emergency dental procedure.
In emergency dental care, a dentist sometimes a filling when a tooth loses an old one. While the loss doesn't always hurt, it's still a good idea to let your dentist know when it happens.
In other situations, dentists place fillings immediately following root canal therapy. That way, the previously-infected tooth is stabilized and kept from decaying further.
Hopefully, learning about the procedures above has eased your fear of dental emergencies. Of course, you can always talk to your local dentist if you have any other concerns!
About the Practice
Dental Partners of Newburyport is based in Newburyport, MA. Led by Dr. Peter St. Clair and Dr. Beliveau, the practice specializes in preventive, cosmetic, and restorative dentistry. As needed, it also provides same-day emergency dental treatments. Whether you need a checkup and cleaning or a replacement tooth, you can expect high-quality results. For more information or to book an appointment, they can be reached at their website or by phone at (978)-465-5358.