Meet Leonard Strauss, DMD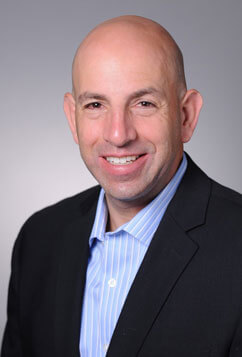 We are proud to offer the services of periodontist Dr. Leonard Strauss. He has been providing periodontal care and dental implants in Dr. St. Clair's office since 2002. We are pleased to bring his skills to our practice in Newburyport. He maintains his own busy practice limited to periodontics and dental implants in Newton, MA. Any high-level restorative dental practice requires a close relationship with a periodontist. It is to each patient's benefit that these services are being provided right in our own office.
Dr. Leonard H. Strauss graduated in the top 2% of his class in General Dental Studies from Tufts University. He then went on to complete advanced specialty education in periodontics at Boston University in 1994.
Boston University has one of the nation's leading periodontal programs specializing in the latest techniques of periodontics and multiple implant systems.
Dr. Strauss has carried this tradition into his periodontal practice. He now provides such advanced techniques as immediate implants, sinus grafting, and nerve repositioning.
A firm believer that a true professional must always be learning and growing, he is currently certified in four implant systems. In addition to full time practice, he attends several advanced education courses each year.
He is a member of many dental societies including: the Massachusetts Dental Society, American Dental Association, Massachusetts Periodontal Society, the American Academy of Periodontology and the Academy of Osseo-Integration (the most prestigious Dental Implant Society), and the International Congress of Oral Implantologists.
Dr. Strauss lives in Wayland with his wife, Heidi (an occupational therapist for the Wayland school system) and his three children.
In addition to a busy professional and family life, Dr. Strauss volunteers with Rebuilding Boston, a group of skilled and semi-skilled citizens combining their talents to rebuild depressed areas of Boston. He also enjoys woodworking and skiing and hiking with his family.
"I guess I have two main passions. One is to provide the best possible care for my patients. The other is to continue advancing my knowledge and skills in the exciting fields of periodontics and implantology. We can do so much more now for patients than we could 10 years ago and with much more comfort." – Dr. Strauss
For more information, please see my other website: www.straussdmd.com
More to Explore